FRIENDSHIP FORCE OF MANITOBA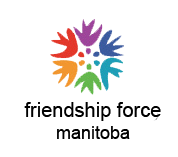 We are not holding in-person meetings until pandemic restrictions change. Please seeour home page for phone contacts for up-to-date information.
​
Monthly Dinner Meetings of the Friendship Force of Manitoba are usually held on the first Wednesday of the month. Doors open by 5:30 p.m., dinner at 6:30 p.m. Most dinner meetings are at the Viscount Gort Hotel, 1670 Portage Avenue; check individual listings for location.
Meetings may include speakers on travel, different cultures or other topics of interest to our members. The meetings may have a theme related to a country we will be visiting or which will be visiting our Club.
We usually hold a short business meeting.
​
Reservations are required by Saturday before each meeting.
​
​
​
​
​
​
​
​
​
​