FRIENDSHIP FORCE OF MANITOBA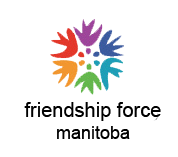 About Friendship Force Manitoba
HISTORY:
Friendship Force International was founded by its first President, Wayne Smith, with the endorsement and support of U.S. President Jimmy Carter in 1977. These founders envisioned that developing friendship with people of different nations and cultures would contribute to building a more harmonious and peaceful world. In addition, they realized that Friendship Force would afford participants a personally exciting and enriching experience.
Friendship Force Manitoba was chartered in 1997 and our first journey was in March of 1998 and we haven't looked back since. That trip was to New Zealand with 18 Ambassadors enjoying their first FF exchange. Through the years we have enjoyed inbound and outbound journeys to exciting places such as Australia, Russia, Japan, the UK, Germany, South America, the U.S. and others. Many club members have also participated in annual Friendship Force International conferences and festivals throughout the world.
​
Friendship Force Manitoba holds monthly dinner meetings at which guests are always welcome. The dinner allows current members the opportunity of mixing and mingling and generally getting to know each other a little better. It also affords guests the occasion to learn about Friendship Force and the benefits of belonging to this world-wide organization. The evening usually combines a mix of 'official business' along with a pre-arranged program that may include a speaker, video or other educational awareness segment.
Our club newsletter, Keystone Klippings, is published quarterly. Back issues are available for you to browse to see what we have been doing in the past. Click here to read the back issues.
If you would be interested in learning more about the Friendship Force experience, phone for information or to make reservations to attend a dinner meeting. Current contacts appear on our home page.