FRIENDSHIP FORCE OF MANITOBA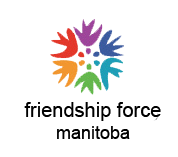 ​

What is a Friendship Force Journey?
A journey is the process through which Friendship Force Clubs around the world meet and foster goodwill and develop lasting friendships. Journeys take place between clubs. Ambassadors travel with their home club and are hosted by clubs in other countries. On an inbound journey, our members host the Ambassadors from the travelling club in our homes and likewise on a outbound journey, we stay in our hosts' homes.
​
​
All Friendship Force Journeys are cancelled or postponed until further notice.
​
2019
We visited Lamphun, Thailand and locations in Thailand and Laos in February
We hosted Central Montana, June 8-14
We hosted Southern Sydney club from Australia, August 8-14
​
2018
We visited Hamilton & Waikato club and Horowhenua club from New Zealand in February
We hosted Columbia Cascades club from Oregon, September 24 to 30
​
2017
We visited Cheyenne, Wyoming and Central Montana
We co-hosted the Adelaide, Australia club with FF Winnipeg
We hosted Hamilton & Waikato club from New Zealand
​
2016
We visited Toulouse, France
We hosted Osaka club from Japan
​
2015
We hosted Long Island, New York
We visited Richmond, Virginia and Raleigh, North Carolina
​
2014
We hosted the Friendly Manitoba Exchange with visitors from across Canada and the U.S.
We hosted the Oita club from Japan
​
​
​
Have a look at the Press Clippings page to read about our past journeys.
Interested in travelling with other clubs? Check the Friendship Force International Website for journeys which have openings available. For travelling with other Canadian Clubs go to Canffex.ca.
See Frequently Asked Questions to learn more about how journeys are planned and organized.
The Statue of Liberty, New York, 2013
Fort Worth, Texas May, 2011
FF Oita, Japan Visit to FF Manitoba, Aug 2014